About
The Circle of Ceridwen Cookery Book(let)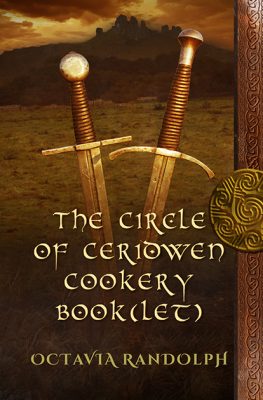 Venison Pie. Lavender Scented Pudding. Roasted Fish with Green Sauce. Honey Cakes! Clean, Delicious, and Authentic Food from 1200 years ago…

Enjoy ten delicious, easy, and authentic recipes from the 9th century in The Circle of Ceridwen Cookery Book(let). These are the recipes enjoyed by the characters in this best-selling Historical Adventure series. Enhanced with charming medieval woodcuts and fascinating titbits about early cooking, the Cookery Book(let) makes delightful reading and even better eating. Watch my fun short video about making Honey Cakes.
Order the expanded print version from Amazon or Barnes & Noble. The PDF version is yours free in two different PDF formats, one for your laptop or tablet, and one that prints up into an actual booklet. It's my gift to you, and I hope you enjoy it.
So get your Circle of Ceridwen Cookery Book(let) and get cooking!
Food Styling and photography Alex Roberts