The Circle of Ceridwen Saga Audio Books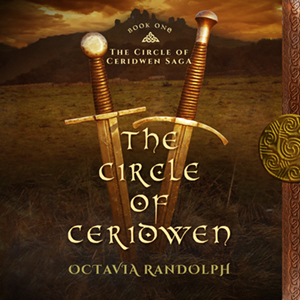 It is here. The best-selling Circle of Ceridwen, thrillingly performed by London actress Nano Nagle. If you are one of the thousands who have asked for it, your wait is over. If you've ever wanted to try audiobooks, this is the time!
Almost 22 hours of adventure, danger, and yes, passion. Enter the Ninth Century as never before. Download the accompanying PDF here.
Here is a sample of Nano's artistry, Chapter the Fifteenth: Jarl and Lord. This 13 minute excerpt takes us within the bedchamber of Ceridwen and Ælfwyn. They have arrived at the keep of Four Stones, but the Dane Yrling, who Ælfwyn has been sent to wed has yet to appear. Here, in the middle of the night, he arrives…
I am very excited about the audio versions and hope you shall be as well. Nano will record every book of the entire Saga.
There was never a better time to try Audible! Sign up Free to become an AudibleListener (an Audible member) and hear Book One FREE.
Ceridwen of Kilton is also performed by London actress Nano Nagle, who brings the characters and era to life during the 8 hours that she transports you into the world of the Saga. Continue your journey with Ceridwen of Kilton. Download the accompanying PDF here.





The adventure continues with The Claiming, the book in which everything changes…Thrill to Nano's artistry during 9 1/2 hours of listening excitement.  Download the accompanying PDF here.





Sidroc and Ceridwen have finally found a haven of peace. The bond between them, always strong even when years and wars separated them, deepens quickly into the profound love that Sidroc had always claimed was their shared Fate.
They work and plan for next year's sailing season, when they hope to send a shipment of rich goods to trade. They feel protected and safe — until the shattering arrival of the one person they fear most in the world…14 1/2 hours of thrilling listening again performed by the wonderful Nano Nagle. Download the accompanying PDF here.