Roman Fish Mosaic
Vitreous glass on MDF (medium density fibreboard), 24″ x 24″ (60.96 cm x 60.96 cm, 1.58 cm thick). In this, my first* panel, I experimented with some of the classic motifs of Roman mosaics – the wave scroll, undulating fan, and a sea-life theme. It hangs in a bathroom, a suitable watery environment.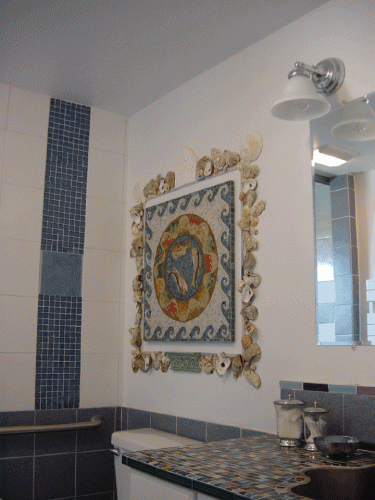 The mosaic as you experience it upon entering the bath. I also did the mosaic countertop; it's a quite simple arrangement of various solid and metallic vitreous tesserae cemented to waterproof concrete backer board.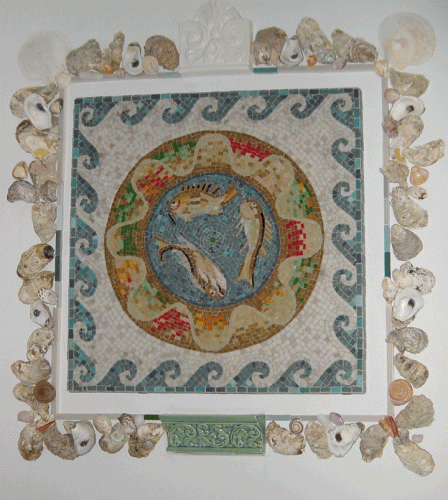 The Roman Fish. The "frame" is a variety of local oyster shells and other sea shells glued around a thin border of ceramic tiles.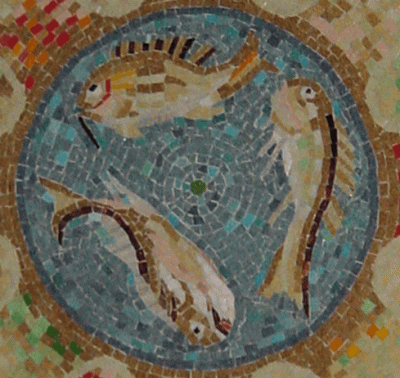 A detail shot of the three fish swimming around the heart of the mosaic.