Have a nice bath
"Have a nice bath" bids this all-gold smalti piece, for a new and sophisticated bathroom. Given free rein in choice of subjects, I took a cue from the honey-hued Italian marble on the walls. In a book on ancient Roman life I found this tiny photo from an old Roman public bath, and used it as my inspiration. Six shades of gold Orsoni smalti, on concrete backing board, 9″ tall x 9″ wide (22.9 cm x 22.9 cm).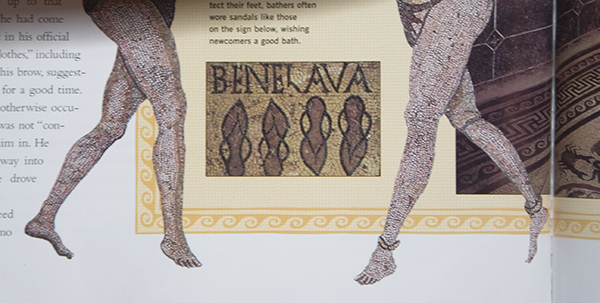 The inspiration for Bene Lava.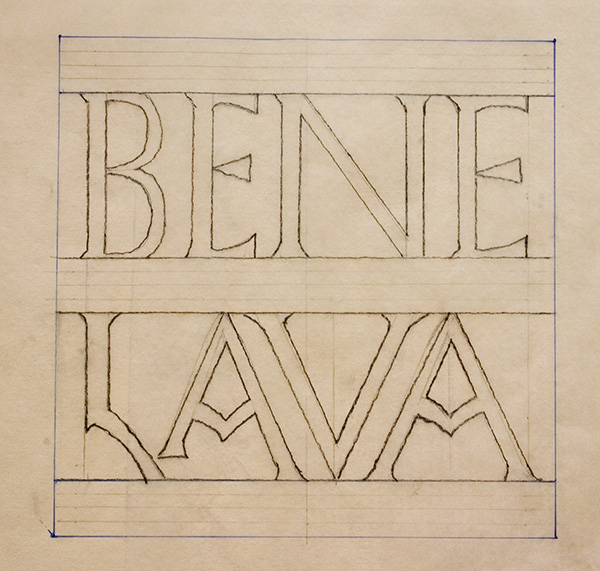 The Bene Lava cartoon. Here I have drawn my cartoon on tracing paper to the correct dimensions, ready to transfer to the surface of the backer board.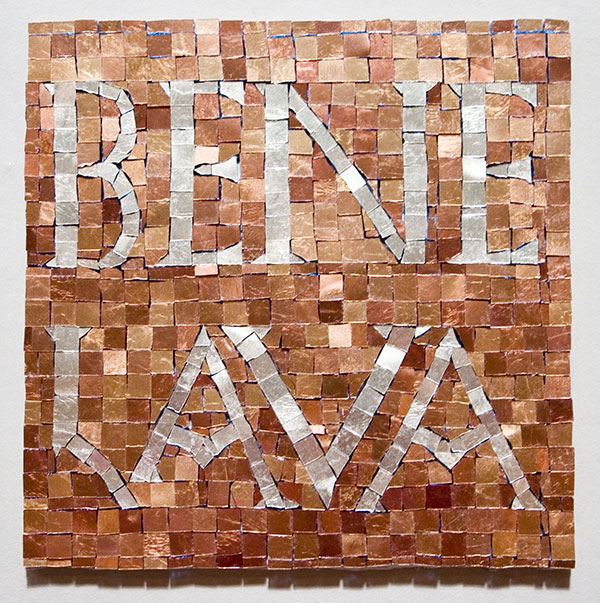 The finished mosaic.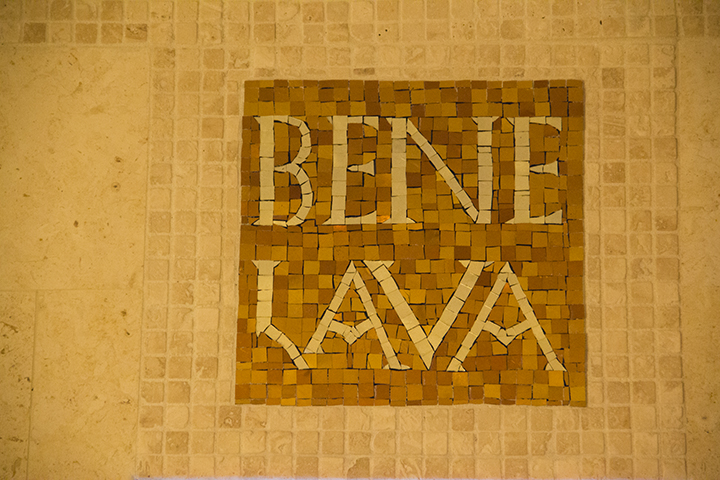 The completed "Have a good bath" mosaic on the wall.